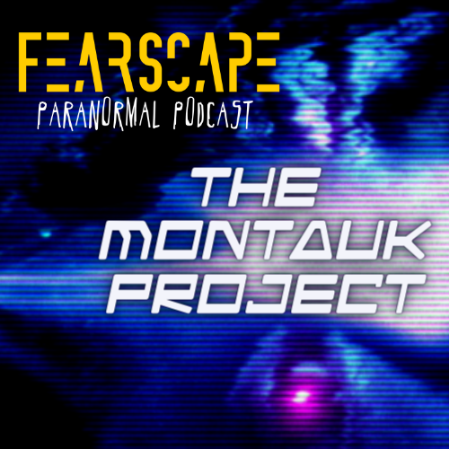 FearScape Paranormal Podcast is back with an ALL-NEW EPISODE! The Spooky Crew takes a serious look at the Montauk Project, a mysterious Government Program that supposedly used radio waves and radio technology, along with psychic gifts, to move objects anywhere in the world, allow the psychic to see through anyone's eyes, travel through time, create a cryptid creature, and even rip a hole in time/space, all while sitting in the powerful Montauk Chair.  How is this connected to the Philadelphia Experiment, The Military, and more?  Tune in to find out!  Our listener story comes from a listener in Tennessee.  Send your stories to fearscapepodcast@gmail.com. Tune in now and make sure to hold those blankets extra tight as Stefan & Josh take you deep into... the FearScape!
Listen every Wednesday on Apple Podcasts, Google Podcasts, Spotify, Stitcher, Pandora, iHeartRadio, and more! Just search FearScape Paranormal or go to www.fearscapepodcast.com to listen now!
As always, if you want to join in on the investigation on the mystery of the recent emails from someone claiming to be Terry R. Wriste to The Spooky Crew and his advice on where to look for more High Strangeness, join their Patreon, called WristeWatch, at www.fearscapepodcast.com/support.  There you can get access to the emails themselves, the WhatsApp conversation about it all with Josh, Stefan, Santosh, and Olav Phillips, and even any new clues they have found.  You can even help out and add anything you have found to help the boys dive deeper into the mystery.  This is a Patreon exclusive for their most dedicated fans.  Join today.
#MontaukProject #CampHero #ProjectRainbow #PhiladelphiaExperiment #PrestonNichols #MontaukBoys #Psychic #TimeTravel #MindControl #Cryptid #Paranormal #FearScape #Podcast #PodNation #WristeWatch